People
Noah Kaufman
Climate Economist, U.S. Climate Initiative
Noah is an economist for the U.S. Climate Initiative of the World Resources Institute, a global research organization based in Washington D.C. The focus of his work is on carbon pricing and other market-based climate change solutions. Noah also works on projects related to the economic impacts of climate change and assists WRI's Economics Team with its work across the organization.
Prior to joining WRI, Noah worked for the Environment Practice at NERA Economic Consulting. He specialized on projects related to the economics of environmental and energy policies, as well as evaluating the impacts to the economy and to the electricity grid of infrastructure investments and energy policies. Noah has published peer-reviewed journal articles on the topics of the social cost of carbon dioxide emissions, the role of risk aversion in environmental policy evaluations, and the design of incentives to support green consumer products and energy-efficiency programs run by electric and gas utilities.
Noah received his BS in economics, cum laude, from Duke University, and his PhD and MS in economics, with a concentration on energy and environmental economics, from the University of Texas at Austin, where his dissertation examined optimal policy responses to climate change.
Juliet Schor
Professor of Sociology, Boston College
Juliet Schor is Professor of Sociology at Boston College. Before joining Boston College, she taught at Harvard University for 17 years, in the Department of Economics and the Committee on Degrees in Women's Studies. A graduate of Wesleyan University, Schor received her Ph.D. in economics at the University of Massachusetts. Her books include Plenitude: The New Economics of True Wealth (The Penguin Press 2010),the national best-seller, The Overworked American: The Unexpected Decline of Leisure (Basic Books, 1992) and The Overspent American: Why We Want What We Don't Need (Basic Books, 1998). Schor is currently working on sustainable consumption, the sharing economy and the structural determinants of carbon emissions. She is the Vice Chair of the Better Future Project, a leading climate activist organization and a co-founder of the Center for a New American Dream. Schor has served as a consultant to the United Nations, at the World Institute for Development Economics Research, and to the United Nations Development Program. She has received the Leontief Prize, the Herman Daly Prize and the American Sociological Association Award for the Public Understanding of Sociology.
Kristen A. Sheeran Ph.D.
Oregon Director, Climate Solutions
Dr. Sheeran is Oregon Director at Climate Solutions. She is also one of the co-founders and former Director of E3 Network and served as Vice President of Knowledge Systems at Ecotrust. Dr. Sheeran's own research is focused on climate change, environmental policy, political economy, and development. She is author of an award winning book, Saving Kyoto (with Graciela Chichilnisky, New Holland, 2009) and has many published scholarly articles in Environmental and Resource Economics, Climatic Change, Ecological Economics, and other journals. Dr. Sheeran has also written about economics and the environment for a popular audience, including op-eds in the Washington Post and Baltimore Sun, and she is a frequent contributor to the blogs, Real Climate Economics, Grist, and Triple Crisis. Articles referencing Dr. Sheeran and the work of E3 Network and Ecotrust have appeared in publications such as the New York Times, The Washington Post, Time, Wall Street Journal, Scientific American, Nature, and Mother Jones. Prior to her role with Ecotrust, Dr. Sheeran was an associate professor of economics at St. Mary's College of Maryland. She graduated summa cum laude with a B.A. in economics and political science from Drew University, and received her Ph.D. in economics from American University.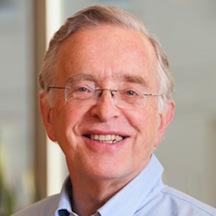 Frank Ackerman
Senior Scientist, Stockholm Environment Institute – U.S. Center
Frank Ackerman is an economist who has written extensively about the economics of climate change and other environmental problems. His book, Priceless: On Knowing the Price of Everything and the Value of Nothing, is a widely cited critique of cost-benefit analysis and its abuse in U.S. environmental policy. His latest books are Poisoned for Pennies: The Economics of Toxics and Precaution (Island Press, 2008), and Can We Afford the Future? Economics for a Warming World(Zed Books, 2009). He has written numerous academic and popular articles, and has directed policy reports for clients ranging from Greenpeace to the European Parliament. At Tufts University since 1995, he worked for many years at the university's Global Development and Environment Institute (GDAE), and is now at the Stockholm Environment Institute's U.S. Center, based at Tufts. He is a founder and member of the steering committee of Economics for Equity and Environment Network, and a member scholar of the Center for Progressive Reform. Frank received his BA in mathematics and economics from Swarthmore College and his PhD in economics from Harvard University, and has taught economics at Tufts University and at the University of Massachusetts.
James Boyce
Professor of Economics, University of Massachusetts
Jim Boyce is a professor of economics at the University of Massachusetts, Amherst, where he directs the program on development, peacebuilding, and the environment at the Political Economy Research Institute. He is the author of The Political Economy of the Environment(Edward Elgar, 2002), and co-editor of Natural Assets: Democratizing Environmental Ownership (Island Press, 2003). His current work focuses on strategies for combining poverty reduction with environmental protection, and on the relationship between economic policies and issues of war and peace. He received his B.A. from Yale University and his Ph.D. from Oxford University. He is a founder and member of the steering committee of Economics for Equity and the Environment Network.
Eban Goodstein
Director, Bard Center for Environmental Policy; Co-Director, The National Teach-In
B.A., Williams College; Ph.D., University of Michigan. Prior to Directing the Bard Center for Environmental Policy, Goodstein had a 20-year career as a Professor of Economics at Lewis & Clark and Skidmore Colleges. From 2006 to 2009, Goodstein led the National Teach-In on Global Warming Solutions, coordinating educational events at over 2500 colleges, universities, high schools and other institutions across the country. Goodstein is the author of a college textbook, Economics and the Environment, (John Wiley and Sons: 2007) now in its fifth edition, as well as The Trade-off Myth: Fact and Fiction about Jobs and the Environment. (Island Press: 1999). His most recent book is Fighting for Love in the Century of Extinction: How Passion and Politics Can Stop Global Warming (University Press of New England: 2007). Articles by Goodstein have appeared in The Journal of Environmental Economics and Management, Land Economics, Ecological Economics, and Environmental Management. His research has been featured in The New York Times, Scientific American, Time, Chemical and Engineering News, The Economist, USA Today, and The Chronicle of Higher Education. He serves on the editorial board of Sustainability: The Journal of Record, and Environment, Workplace and Employment, is a founder and a member of the steering committee of Economics for Equity and the Environment Network, and is a Member Scholar at the Center for Progressive Reform.
Jean Ann Ramey
Jean Ann Ramey is founder and executive director of Environment, Economics and Society Institute, where she directs and supports economic research projects focused on the human health and societal impacts of energy use and global climate change. She is also a co-founder of the energy and environmental consulting firm Synapse Energy Economics. At Synapse, Ms. Ramey organized the development and achievement of current and long-term organization goals, objectives, policies, and procedures; advised in facilities and business management functions; and consulted on issues within the electric industry, with particular attention on public health and consumer education. Her professional experience also includes working as an economist in the Electric Power Division of the Massachusetts Department of Public Utilities and as an analyst at Tellus Institute.
Ms. Ramey holds an MA in Energy and Environmental Studies from Boston University, and a BA in English from the University of Oklahoma. She spent a summer studying climate change at the Rocky Mountain Biological Laboratory and has done graduate work at the Harvard School of Public Health.
Robin Hahnel
Robin Hahnel is Professor Emeritus from American University in Washington DC and Research Associate in the economics and systems science departments at Portland State University. He has also taught at the University of Maryland at College Park, Lewis and Clark College, Manchester University (England), Catholic University (Peru), and the University of Havana (Cuba). He is author of Green Economics: Confronting the Ecological Crisis, Economic Justice and Democracy: From Competition to Cooperation, The ABCs of Political Economy: A Modern Approach, and co-author of Quiet Revolution in Welfare Economics and The Political Economy of Participatory Economics. He has been active in various campaigns and organizations working for peace, economic justice, and environmental sustainability for fifty years. Most recently he worked on the Portland Climate Action Plan 2015 for the city's Department of Planning and Sustainability, and on e3's future economy research initiative. Robin received his BA in economics from Harvard University and his PhD in economics from American University.